In Case You Missed It: Top 5 Stories of the Week of Sept. 11-15
Published Sept. 15, 2023
These were the top five collision repair news stories on Autobody News this week. Scroll through to get caught up, or if you want a second read.
The sale of the Mid-Atlantic company is one of the most sizable in auto retail history, representing more than $3 billion in revenue in 2022.
The technicians conducting scanning, sensor or camera replacements, reprogramming and calibrations are well aware of the challenges ADAS brings to collision repair. But the technology is having impacts in the refinish department as well.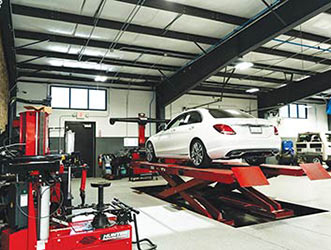 The family owned and operated business houses top-tier equipment from Hunter Engineering Co. to meet multiple manufacturer certification requirements.
In Hilo, HI, Manuel Soares III and his family have built a reputation for excellent customer service at their collision repair facility, MS Auto Inc.
Five people were charged with stealing dozens of high-end vehicles worth millions of dollars from dealerships located across the U.S. and reselling them in Charlotte, NC.