Page 1 of 2
Auto Body Shop Owners Decide Where to Focus Attention, Resources in Near Future
Written by John Yoswick, Autobody News
Published June 6, 2023
An article posted to Autobody News in May asked a half dozen shop owners to reflect on a recent change they had made in their business and how it worked out.
Now, some of those same shop owners---and others---look ahead rather than back, sharing what challenges they see and where they will be focusing added resources in the next year or two.
Melanie Allan of Craftsman Collision in Long Beach, CA, said she's a little concerned about the impact of a recession, if one occurs.
"The number of $1,000 deductibles that I'm seeing is just off the charts," she said. "It used to be $250 and $500. Now everybody seems to have $1,000 deductibles, and that's a big chunk of money. We just fix regular cars, Corollas and Accords. There's not a lot of affluence around here. So I'm concerned that people will not keep going on a claim when they realize they have a $1,000 deductible."
She said Yelp and Google reviews now have a "massive" impact.
"So we do whatever we can for customers. We're bending over backwards for customers right now, more than ever," she said. "We have to keep that up."
In Slidell, LA, Frank Rinaudo of Frank's Accurate Body Shop also said Google reviews are a main focus.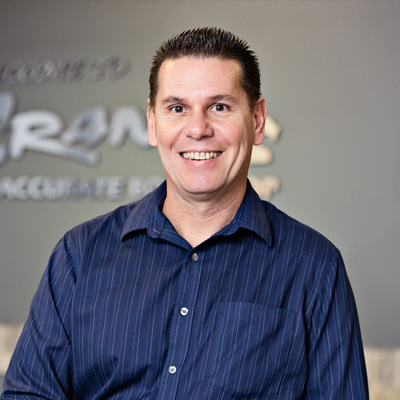 "I think there was a time when customers trusted that if their insurance company said, 'Go here,' they did that," Rinaudo said. "Now they do their own research. We monitor why they came to us, and Google reviews are the No. 1 thing."
He said his shop is non-DRP but has nine OEM certifications.
"We're heavily pursuing that, particularly in the electric vehicle arena," he said. "We're onboarding with Rivian, Lucid and Mercedes currently. So marketing, certifications and training are the three big focuses."
EVs, Customer Co-Pays
Like Rinaudo, Gigi Walker of Walker's Auto Body in Concord, CA, said her shop is also gearing up to repair Rivian's electric vans.
"We've been working on electric transit buses for a long time, and haven't had any issues, but we are getting a little bit nervous about bringing in the Rivian vans," Walker said. "I really have to brush up on the safety part of it: Where are we going to store these vans when sitting idle? There's lots of stories out there."
Another potential focal point Walker mentioned: "I'm probably going to be working toward selling my shop in the next three years," she said. "I've been doing this for 35 years. But I also don't want to just walk away from the industry, because I feel I have so much information I can share."
Tom Ricci, owner of Body & Paint Center in Hudson, MA, said with most insurers in his market paying labor rates of $43 or less, he's considering whether to start collecting more from customers.
"There seems to be a wave going on of people getting off all the programs and starting to do a co-pay just like with medical and dental insurance," Ricci said. "We're faced with that. How many customers will we lose? And can we afford not to? I think the numbers are going to drive me there. We just can't do it for this rate any more. That to me is the next big hurdle. I've heard a lot of people say you don't lose that many customers, but I'm not sure how warmly it will be received."
A New Location
Keith Hamm, owner of AutoCraft Collision, a 10-employee, 11,000-square-foot shop in Paso Robles, CA, said he's currently focused on the opening of a second location.
"It was an existing shop in a great location, about 20 miles away in a neighboring town, that we purchased," Hamm said. "The guy and and his father worked there, and they were just done. I bought it from him, and he actually became an estimator for me. We'll be able to grab more work from a neighboring town."
Hamm said he'll also be focused on getting more OEM certifications and streamlining processes.
"I've also been thinking about shifting to a four-day work week," he said. "That way people have more of a balance between work and home, and I think it will help us keep our guys and get more people to jump on board. I'm kicking that around to see how I can implement it."