Repairify Introduces New Products, Announces Repairify Institute Training Model
Written by Stacey Phillips, Autobody News
Published Nov. 9, 2022
As automotive technology advances, Repairify, a portfolio company of Kinderhook Industries, LLC, says no collision repairer needs to be left behind. As a result, the Repairify team is working to develop products and services that simplify automotive maintenance and repair for customers.
During the SEMA and AAPEX shows held in November in Las Vegas, NV, Repairify showcased its offerings, including the asTech Mini, the asTech Connect, the asTech Duo All-In-One diagnostic solution, and the asTech Rules Engine.
The company also announced the creation of a technical training program offered by the newly created Repairify Institute.
The Repairify booth at the SEMA Show was set up to demonstrate the lifecycle of a vehicle and showcase the company's solutions during every step of the repair process. Repairify also demonstrated its ADAS identification and calibration capabilities at the ADAS Showcase section at the SEMA Show and exhibited at the AAPEX Show as part of Joe's Garage.
asTech® Mini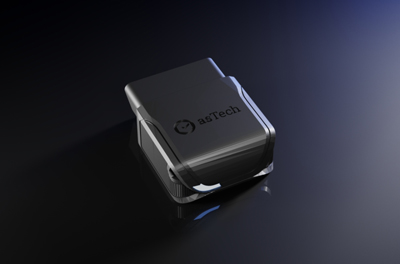 The week before the SEMA Show, Repairify announced a new tool available for order in 2023, the asTech® Mini device. The compact, comprehensive Bluetooth-enabled OBD2 scanning solution was built for OEM and OEM-compatible diagnostics. asTech, part of the Repairify family of companies, classifies OEM-compatible tools as those that the company has tested and found to perform equally as well as OEM tools.
"The asTech Mini is a lighter scan tool, which can remotely connect with an OE tool or one of our OEM-compatible tools," said Cris Hollingsworth, president of Repairify Global Holdings, Inc. "It covers about 85% to 86% of the car parc because it uses J2534 protocol."
J2534 is an interface standard designed by the Society of Automotive Engineers (SAE) and mandated by the U.S. Environmental Protection Agency (EPA).
Paired with the asTech mobile app, Hollingsworth said the asTech Mini delivers the functionality of thousands of OEM scan tools in a pocket-sized device.
"It's like having hundreds of certified technicians and over 1,000 OEM tools right in the palm of your hand," said Maurice Tuff, chief marketing officer and global head of tools for Repairify.
With the asTech Mini, users can access asTech's patented remote OEM diagnostics and 400+ certified technicians, perform local OEM-compatible quick scans, read and clear codes, access all scan reports in the asTech mobile app and know that Repairify's certified warranty backs the scans.
Hollingsworth said with the addition of the asTech Mini, the company now has "…a tool offering that we can truly call a good, better and best" referring to the asTech Mini, the asTech Connect and the asTech All-In-One, respectively.
Repair OnDemand
Repairify also introduced a two-sided sublet repair marketplace called Repair OnDemand, which connects sublet repair professionals with companies that have vehicles in need of repair, such as fleet owners, auction operators, dealerships and independent repair facilities.
Repair OnDemand combines the software, technology and people from AutoMobile Technologies (AMT), Mobile Tech RX, One Guard Inspections and BlueDriver, all part of the Repairify family, to bring clients together with its network of more than 16,000 sublet repair professionals.
"Our clients are companies that typically have hundreds or thousands of vehicles in need of inspection, cosmetic body work, minor mechanical repairs and maintenance, or key replacement," said Tony Rimas, president of Repairify's Repair OnDemand business. "Our marketplace already has become an invaluable resource in a relatively short amount of time."
Repair OnDemand was created to help automotive fleet owners, auction operators, dealerships and independent repairers improve repair and reconditioning operations before, during and after the repair. It does this by speeding the time required to find sublet repair professionals, providing more control over how quickly the repairs can be completed, and automating invoicing and payment processes, according to a company press release.
The Repairify Institute
On Nov. 3, Repairify unveiled its plan to launch the Repairify Institute in 2023. The training institute is a comprehensive technical training program for automotive professionals to ensure service readiness.
The company said it is the automotive service industry's first education organization to use a revolutionary course development process called adaptive learning, which focuses on understanding each individual's knowledge level to adjust its teaching based on the learner's strengths and opportunities for improvement. Through the institute, students can work at their own pace via several planned academies to achieve certifications or to expand their learning on several automotive topics.
Additional program features will include a mentorship support program that tracks the progress of learned new skills and a Proof of Skill concept that ensures every student can demonstrate mastery of the skills they've learned to perform safe and proper repairs.
"The Repairify Institute is the embodiment of the Repairify mission to help automotive repair professionals in their quest to simplify complex repairs," explained Hollingsworth. "Not only are we enabling this mission with our patented technology, but we also are building curriculum and courses that help technicians achieve and maintain certification in their desired areas of expertise."
Hollingsworth said the institute will help repairers gain additional competencies, fine-tune their existing competencies and become certified.
The institute's physical locations, known as Centers of Excellence, will serve as examination and certification hubs for students, featuring a variety of spaces to optimize learning, including classrooms, spaces to proctor oral examinations and a shop space where students will demonstrate their abilities to perform their learned skills. These facilities will be strategically located so students can easily travel to a regional location. The first Center of Excellence is slated to open near Dallas in early 2023.
Repairify Institute will create multiple certification opportunities with specific academies and curriculums based on various automotive service segments. Automotive Training Group, a technical training company recently acquired by Repairify, will add advanced mechanical training to the program. The Repairify Institute is partnering with many leading product and service providers across the mechanical and collision industries to further expand training and curriculum offerings in the future.
Patented Rules Engine
Another recent addition is asTech's patented diagnostic Rules Engine, which identifies vehicles based on the VIN and recommends the best scan tool for the job.
"It is an AI technician helper," said Hollingsworth. "That means every single vehicle gets scanned the exact same way."
He said technicians are critical in the process but must work off of OEM diagnostic data and service information to perform safe and accurate repairs.
"This creates a consistent process every single time with customization and optionality as to which tool to use," he added.
The enhanced asTech solution reduces key-to-key times, consolidates work in one place by enabling calibrations and OEM-level programming and helps keep shops in compliance with their direct repair insurance partners to achieve higher reimbursement rates, according to a company press release.
"Every single time, you now have a record of the documentation," said Hollingsworth. "We're trying to help shops cross the credibility gap between documenting the work they did and the carrier feeling comfortable paying for it. We're getting great feedback from both sides."
For more information, visit www.repairify.com.