OEConnection's RepairLogic Platform Helps Auto Body Shops Find Accurate OEM Information
Written by Stacey Phillips, Autobody News
Published Dec. 5, 2022
About four years ago, a small group at OEConnection (OEC) set out to drive safety, trust and transparency into vehicle repair. The result was the creation of RepairLogic, a repair planning platform designed to help shops find accurate OEM repair information quickly and efficiently.
During a Guild 21 webinar this past fall, Tanya Sweetland, general manager, Advanced Repair Technologies Division, and Pat Blech, director of Collision Products, shared information about RepairLogic, a new product that formally launched in September.
Blech also discussed OEC's new product for the collision repair industry at the 2022 SEMA Show in Las Vegas, NV.
Why was RepairLogic created for the collision industry?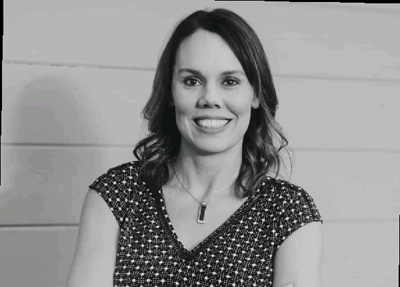 Sweetland: While vehicles are becoming more complex, there is more to do and fewer skilled professionals to do it. According to information from Collision Advice, only 20% of vehicles are fixed according to the OEM repair procedures. Our goal was to create a tool to raise that percentage to 80% or more.
We recognized that you can't tell a shop how to do business. At the same time, we want customers to get what they expect and know their car is safe to drive.
Over many months, we collected feedback from the industry on documenting and defining key terms in collision repair. We talk about a "documented safe and proper repair" but what do those words mean? We set out to define them.
A documented safe and proper repair is the action of fixing a vehicle in accordance with the OEM's expected standard of safety and delivered at the repairer's stated level of quality, scope, timeline, expense and efficiency.
We gathered information to find the common reasons why OEM research isn't performed and why it takes so long. Technicians shared various reasons, such as they already know the repair, it's a hassle to learn the sites, they can't remember the password, someone else locked the record or they are too busy to spend the time they don't get paid for.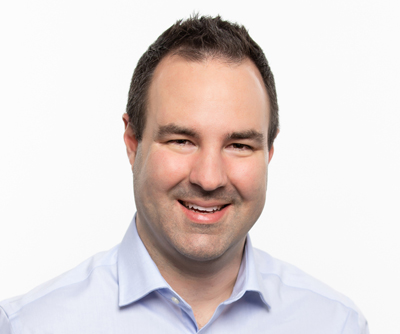 We also found that repair teams were missing about 40% of one-time-use parts because of the enormous number of notations in millions of pages. Many types of repairs are skipped because of the perception that it will take a long time to check the OEM procedures. It's like searching for a needle in a haystack. If shops must go to two or three resources for a typical repair, they spend a lot of time just navigating different tools.
We stepped back to determine how we could make a difference and remove some obstacles to help shops better access and utilize OEM repair information. The team wanted to design a digital planning tool with direct data from the OEM that had open collaboration and could be documented and shared.
What type of field studies were conducted?
Blech: We tested and measured key components from our initial hypothesis to help better understand and validate the problems we were solving.
We utilized information from three OEMs, covered 50+ locations and worked with more than 100 participating users and on hundreds of different types of repairs.
To ensure we understood the needs and challenges of all shop segments, we reached out to MSOs, certified repair networks, independent facilities and franchise and dealer body shops.
What were the learnings?
Blech: We saw first-hand the time and complexity it takes to research vehicle repairs. For facilities with mature repair planning processes in place, it could take well over an hour to pull information and create an initial blueprint. On average, there were over 30 different documents or procedures being pulled. If you assume three to four pages per procedure, that equals more than 100 pages of information that need to be researched.
Once you pull information, whether it's 20 pages or 100, what do you do with it? How do you share documentation with those who need it? We found shops were printing it and putting it on the windshield for the technician; some were emailing it to insurance carriers. Sometimes, the information wasn't shared at all with the key stakeholder simply due to the large file sizes. It seemed like there were a lot of challenges that came with sharing information, and we saw an opportunity to help.
Two themes that came out of this were efficiency and collaboration. We wanted to remove barriers and create transparency for all the individuals who need the information to support the repair. Being more transparent and making collaboration more accessible was something that resonated with the people we spoke to.
What sets RepairLogic apart from other products?
Blech: RepairLogic is a digital repair planning platform that hits three areas: discovering critical information directly from the OEM, sharing it and maintaining a digital record of the information used on the repair. We don't compare ourselves to other products, but rather speak with the industry to identify and solve unmet needs.
A good example is when our user base indicated the importance and challenge of maintaining a copy of the exact version of a procedure as it existed when the repair was completed. This was necessary so that the shop manager can prove that the repair was completed based on the information that was available at the time of repair. This feedback directly informed the implementation of our versioning feature in RepairLogic.
Overall, the response has been very favorable. Repairers are excited about the attention directed at their shops' needs. Everything in the product is directly based on a shop problem.
Many of the individuals on our team are former body shop owners, managers and estimators who understand how a shop utilizes information. They help us categorize and digitize it, so we can bring it to life in the software. They also provide personalized training to ensure success.
Sweetland: Our goal is to get the information into the hands of the person and team fixing the car. We need to meet body shops where they are and help them perform safe and proper repairs according to their standard operating procedures so they can get people back in their cars safely.
What are the company's plans?
Blech: We currently have several different manufacturers' repair information included in RepairLogic, totaling about half of the vehicles on the road. In 2023, we plan to expand our coverage to over 80% of makes and models.
We are also partnering directly with manufacturers to help leverage RepairLogic to benefit their certified repair network programs. We are very excited to continue working with the industry to help vehicle owners get the high-quality repair they deserve!
For more information, visit the RepairLogic information page or download the most recent Field Report.