I know this industry is having problems finding good, qualified people, but this is ridiculous, I thought. Then, all of a sudden a car drove up and a gentleman (probably 35-40) looked at me and then nodded at the child. I figured out what was going on rather quickly.
Click HERE to download a PDF of this article.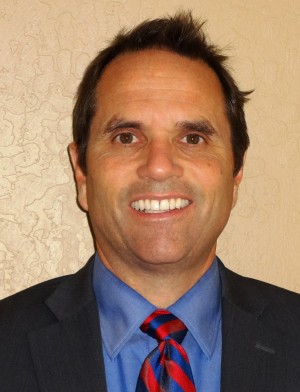 Patrick Dorais, California BAR Chief asks body shops and consumers to report any shop that is operating illegally, under the table and/or under the radar.
He was using his child to solicit repair work, just like Tatum O'Neal in the classic film Paper Moon. O'Neal won the Oscar for her performance in 1973 and this kid was a pretty good actor himself. At least he was keeping busy, staying away from video games and learning some invaluable sales skills in the process; but did he know that his father was likely breaking the law?
My curiosity piqued now, I entered into a conversation with the fixer. He explained that he could fix my dents right there, quickly and affordably. The whole job would take less than an hour and I didn't have to pay him until I was completely satisfied, he said.
"If you take it to a shop, you'll have to pay the deductible, plus it could take more than a week and of course your insurance company will raise your rates," he said. "I can make it look brand new for say, $250?"
He obviously didn't realize that I've been writing about the collision industry for more than a decade now, but once I began peppering him with questions, he got nervous and starting getting back in his car.
"Are you using waterborne paint and how can you possibly match the color? Is the work guaranteed? (I pretty much knew that answer). Are you trained to do this type of work or are you a do-it-yourselfer? And isn't it illegal to do the repair here in the parking lot?"
He looked down and said, "Are you a cop?" That made me laugh and I told him no. He seemed relieved.
I informed him 'no thanks,' I don't want you to fix my car, but can I ask you a couple questions? I told him that I don't want to know his name, but that I'm curious about his business model and his interesting sales approach (we both laughed.)
In short, he is 42 and has three children, including the diminutive salesman. He has been a body tech for 20-plus years and worked for a few shops I had heard of, including a large MSO. In 2008, when the economy imploded, he was laid off and that's when he started doing freelance collision repair under the table and off the radar. He was I-CAR Gold before his sudden retirement from the legitimate side of the industry, he said, so he's not current on aluminum repair, but claims he can do just about anything that doesn't require sophisticated equipment. If a repair is more extensive, he doesn't need to do it in a parking lot, he explained, because he has a small shop at his home (location withheld).
The next thing he told me was a shocker. How much do you make, I asked him? "A good week is $5,000 and the average is around $3,000," he said. "One month I did $40,000 after a bad storm. It's all mostly PDR and little dents, I'm good at plastic work and I can fix a bumper. The shop would just replace it, but I can save it almost every time."
I had heard for many years about the dreaded "Midnight Body Shop," but this was in broad daylight and no one seemed to be sneaking around. So, I wanted to see if I could find another one of these fly-by mobile body shops and I only had to look as far as the Internet. I searched through Craigslist in my area under body shop repairs in the "Services" section, and came up with several dozen collision repair listings. I responded to one that stated it had "very low, affordable rates—I can beat the body shop's prices!"
After sending an email, my phone rang within 10 minutes. I immediately explained to the caller that I was writing an article about under the radar, illegal, so-called midnight shops and did he fit into this category? Again, I told him I don't want to know his name and after the call I will take his phone number off my cell. Initially, he said no, but after chatting for a few minutes, he agreed.
This man's story was very similar to the one I heard in the parking lot. "I can make more money fast and I don't have to answer to anyone except myself. I control the quality and I don't have to wrestle with an insurance adjuster. I'm like the Uber taxi service—an alternative for people who don't care if I'm licensed or certified—they just want a good job at a fair price and that's what I give them."
So, I asked Patrick Dorais, the new BAR Chief of California, what we can do as consumers to prevent these types of businesses from flourishing, without licenses or the proper insurance.
"This issue is something we continue to address, but we can't do it alone," Dorais said. "We encourage any shop or any consumer that suspects unlicensed activity to contact their local BAR field office and report their concerns so we can investigate these issues.
BAR utilizes two enforcement paths for unregistered shops, Dorais explained. "First, regulations for issuing citations took effect in October 2011, and BAR regularly issues citations to unlicensed facilities under this authority. Second, BAR continuously fosters relationships with district attorneys throughout the state in an effort to create support for criminal and civil filings against unlicensed facilities. In addition, BAR is exploring an industry suggestion to require regulations that providers of automotive repair services publish their registration numbering in all advertising. This will further enhance BAR's ability to identify those who are engaged in unlicensed activity."