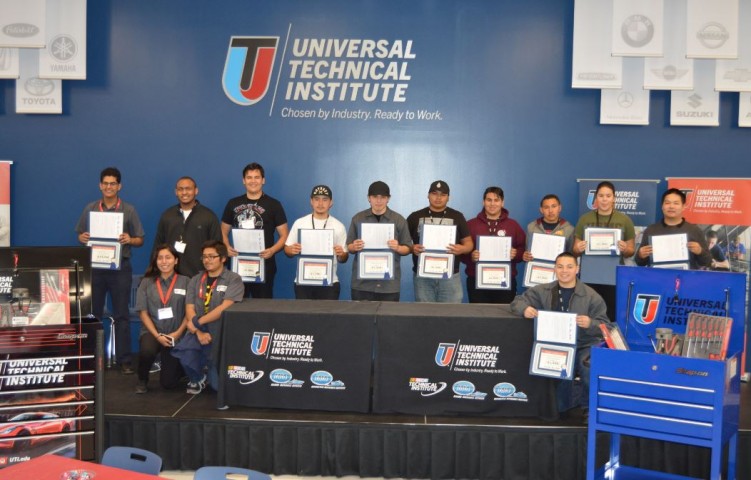 All of the students who participated in the 2017 UTI Top Tech Challenge posed for a photo after the winners were announced. Photo credit: Daniel Rhodes
Since its doors opened in August 2015, Universal Technical Institute (UTI)-Long Beach has worked toward establishing itself as a vital workforce partner to the automotive industry in Greater Los Angeles.
"Four out of five of our students get jobs in the industry within one year of graduating from our school," said UTI-Long Beach Education Director Becky Hoskins. "There is a strong demand for auto technicians in the market. Our manufacturer partners and local dealers are eager to hire our graduates because of the skills and professionalism they are taught here."
Hoskins, a Long Beach native, has worked in education for more than 32 years.
Hoskins said UTI-Long Beach's success lies in its teaching model.
"Our advanced curriculum is largely hands-on, conducted in one of more than 20 automotive labs on campus," she said. "We combine that with web-based and instructor-based learning that involves a great deal of STEM (science, technology, engineering, and mathematics) coursework."