CIC, Don's Garage, SEMA Garage, NACE | CARS 2016 Party on the Plaza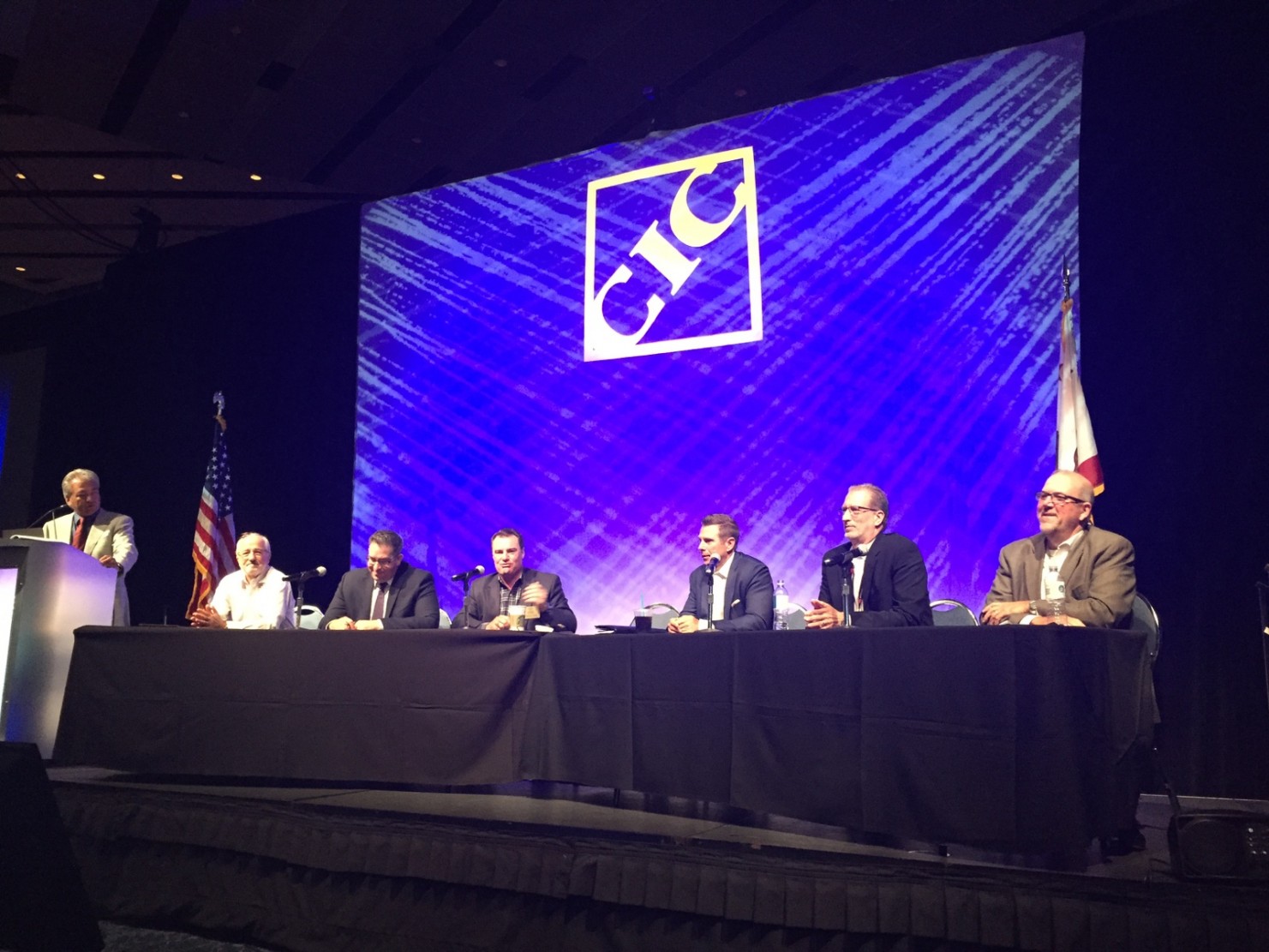 The conference kicked off with the Collision Industry Conference (CIC) starting Tuesday afternoon, August 9 and concluding Wednesday morning, August 10. The CIC agenda included guest speakers and panels with individuals such as Jack Rozinit (CarRepair.com), Jennifer Blake (KPA), Toby Chess (I-CAR), Corey King (CIC Chair of Human Resource Committee) and more. Many important industry hot topics were addressed such as pre & post repair scans, EPA compliance & fines, "Alt-OE" parts, the new federal overtime law, to name a few. The next Collision Industry Conference will be held November 1 through 2 in Las Vegas, NV.
Inside Don's Garage in Corona, CA
Don's Garage Owners, Don and Ann Long
SCRS Vice Chairman Kye Yeung (left) and Oregon Collision Repair Specialist President, Ron Reichen (right)
The "Man Cave" at Don's Garage. L to R: Domenic Brusco (PPG), Don Long, Chuck Bistagme (Bistagme Body Shop), Jeff Hendler (CIC), Erick Bickett (Fix Auto)
The Society of Collision Repair Specialist invited industry members to tour the SEMA Garage located in Diamond Bar, CA on Wednesday, August 10.
Emissions Testing Center at SEMA Garage
Debbie Teter, Marketing Director of Garmat USA holds a 3D printed engine
The OEM Collision Repair Roundtable sponsored "Party on the Plaza" Wednesday night for conference & expo participants.
ASA President & Executive Director, Dan Risley with Kenny and Terri Youngblood enjoy the reception Wednesday evening.
Full coverage of the conference's special events, seminars, and symposiums coming soon!