Preliminary discussion at the recent Collision Industry Conference (CIC) held in Seattle, Wash., seemed to indicate there are more questions than answers when it comes to the topic of "alt-OE" or opt-OE" parts.
"Have we reached a point where we need an improved definition of what these parts are?" Chris Northup, chairman of the CIC Parts Committee, said, in asking CIC participants if it was a topic worthy of more work by the committee.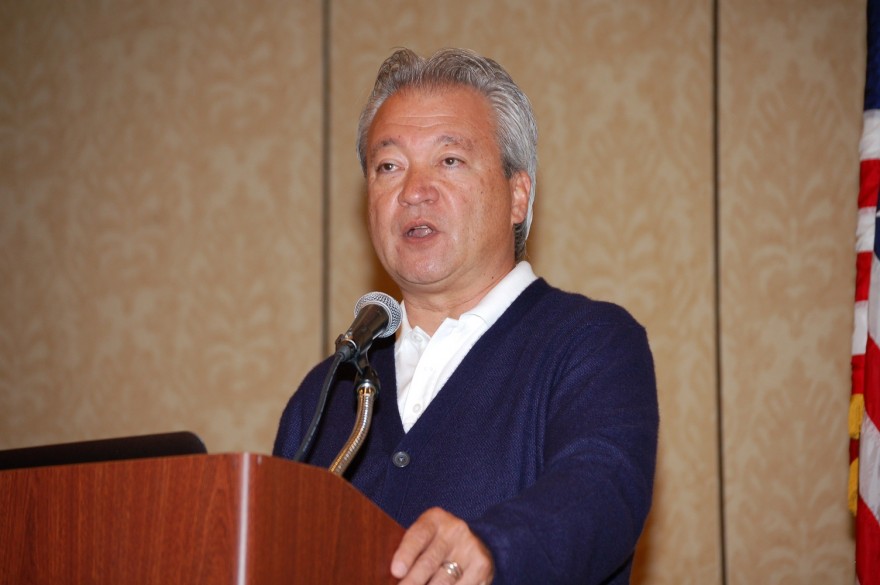 Chris Northup
For his part, CIC Chairman (and California shop owner) Randy Stabler supported the committee digging into the topic.
"There are aftermarket and used parts providers purchasing brand new OEM parts from the dealer then delivering those brand new parts to the body shops as 'alt-OE' or in some cases as used parts," Stabler said. "They are brand new in a box from the dealer. I think that is a worthy item to have as a discussion point. I know I get confused when an aftermarket part supplier deliver a brand new OEM part in an OEM box to our shop."
Stabler said he believes some dealers who sell some of those parts are then applying for the price-matching rebates some automakers offer to help dealers compete with alternative part suppliers.
"Quite frankly, as an OEM, I'd be feeling a little violated, because I'm basically helping an aftermarket parts supplier or used parts supplier to make margin," Stabler said.
Representatives of a number of automakers at CIC seemed to have just as many questions about "alt-OE" parts as other CIC attendees.
"I can tell you that I've been trying to find out what opt-OE is myself," Ben Cid of Mercedes-Benz said. "That designation didn't come from the OEs. We don't know what that is. We're trying to find the same thing out."
Gary Ledoux of American Honda concurred.
"Honda doesn't have 'opt-OE parts', we don't have 'blem-parts', we don't have 'second' parts," he said. "I've heard there are 'opt-OE' Honda parts out there, but I don't know where the heck they are coming from or how they are getting out there. I'm in the dark about that."
John Eck of General Motors agreed that the "alt-OE" or "opt-OE" categories have not been established by the automakers, but he also doesn't think "conquest" parts-matching rebates are involved.
"The distribution network has created this category, not the OEMs," he said. "We can't get involved in what the dealer does, how he sells, what discount he offers to the marketplace, nor how he has created a [parts] category with the information providers and who he's trying to sell to."
But Eck did say GM has "outlet shop parts" sold by some dealers.
"Those parts are non-installed excess inventory from our plants," he said. "They might be scratched, slightly blemished, missing some trim work. Any of our dealers can participate in that if they choose."
Whether those parts are being sold as "alt-OE" or "opt-OE" seemed unclear. Eck said he "believes" they are in the estimating systems as "OE surplus" and have different part numbers to identify them as surplus.