"We wanted to build a solid, up-to-date database and get as many people involved as possible so that we could have great discussions about the current state of our businesses and help each other grow," said McDaniel, who is the parts director at Bill Luke Dealerships in Phoenix, Arizona.
With record attendance of 36 members, the group shared ideas and best practices during the four-day meeting, which was held in conjunction with the National Automobile Dealers Association (NADA) annual convention.
Mopar is the parts, service and customer care organization within Fiat Chrysler Automobiles. Established in 1992, the MMG's motto is "The exchange of information by like-size dealers in a non-competitive environment."
McDaniel said the goal is to strengthen themselves as managers in order to deliver the best service to customers.
She said their conquest program still remains strong, referring to the FCA Match the Estimate – Price Matching Program. (FCA was formerly known as the Chrysler Group.)
"Our collision shops present a copy of their original estimate and we can match the price to ensure that their customers receive quality OE parts on their vehicle," she explained. "FCA is more competitive with their pricing than ever and driven to learn new ways to be even stronger in the marketplace."
Some of the highlights during the annual meeting included presentations from FCA/Mopar executives and supporting vendors. "We pride ourselves on building strong relationships with our vendors to help each other grow," said McDaniel.
The third day of the meeting--March 31--began with a tribute to one of the MMG members who recently passed away. The guild celebrated the life of Crete Colby, on the day that would have been his birthday.
Elections were also held on March 31 and the following individuals began their two-year terms:
President: Susan McDaniel - Bill Luke CJDR
Vice-President: Andy Reed - Autonation
Treasurer: J.D. Ipsen - Ken Garff W. Valley CDJR
Secretary: Matt Jarvis - Bald Hill DCJR
The week ended with a reception on April 1 themed "Gangsters and Flappers." Members had the opportunity to dress up in their favorite costumes while discussing the previous few days of presentations.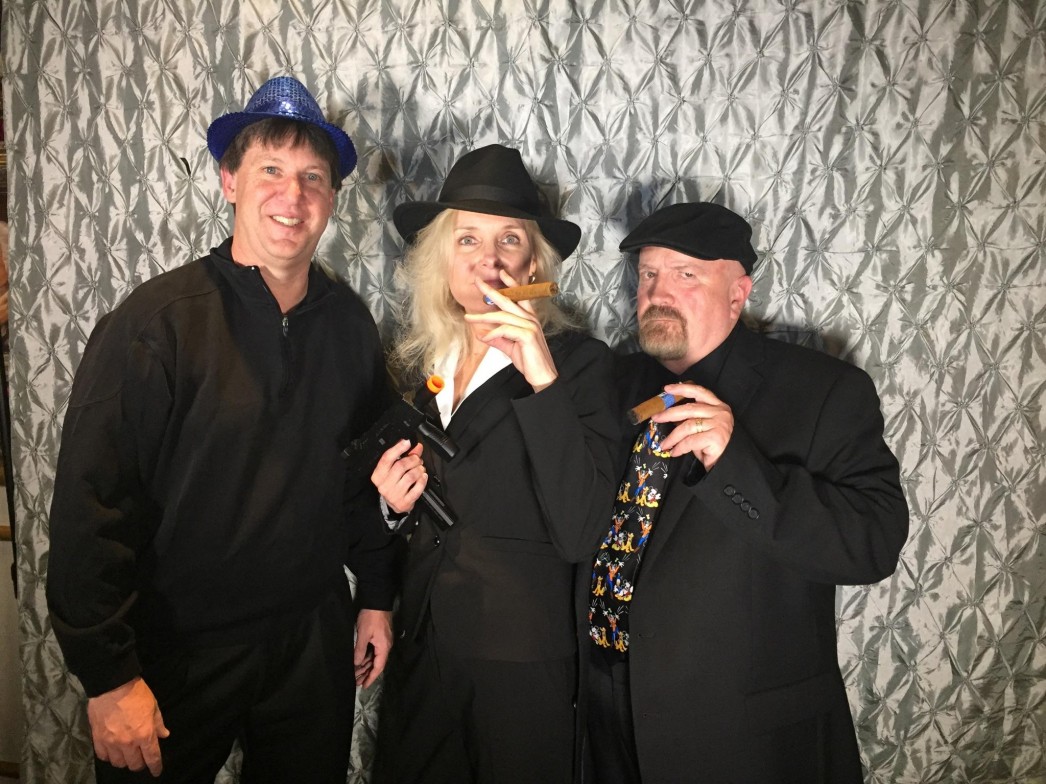 L to R: Rick Cutaia, Susan McDaniel, Don Cushing
MMG will be celebrating its 25th anniversary beginning January 24, 2017. Two days later, they will hold their next meeting in New Orleans, LA, January 26-29.
Until then, MMG plans to focus on its membership drive and community outreach programs throughout the year. McDaniel said the hope is to increase membership to 50 by next January.
McDaniel encourages those who qualify to be Mopar Master dealers and have not yet been contacted to call or email her directly at . A list of qualifying dealers are listed on the Dealer Connect website (dealerconnect.com>>Home Page> 2016 Dealer Recognition Programs> Mopar Masters Tracking).
For more information about the Mopar Masters Guild, visit www.moparmastersguild.com.
Chrysler, Dodge, Jeep, Ram, Mopar and SRT are registered trademarks of FCA US LLC.