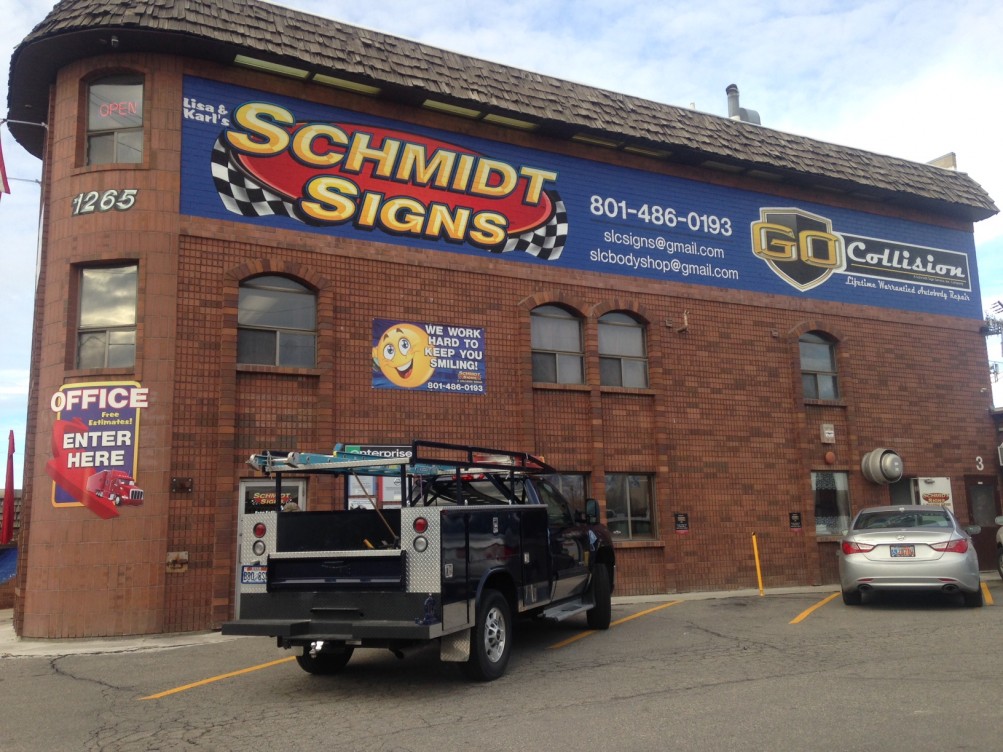 The family-owned business in Salt Lake City, Utah was founded by Karl Otto Schmidt in 1936
Karl Schmidt has managed Go Collision Repair's body shop in Salt Lake City, Utah since 2007. The family-owned business was founded by Karl Otto Schmidt in 1936, and is currently owned by Walter Schmidt. Autobody News spoke to Karl about the importance of OEM certifications and how he educates customers about the difference in parts.
Q: Can you tell us about Go Collision Repair and your primary area of focus?
A: Our shop, including our sister company Schmidt Signs, has been in business for more than 70 years. With almost 30 employees, we strive to do what is best for the customer, despite the insurance companies' demands. We have tailored to fleets and their refinish needs for years as many customers utilize custom paint and graphics as part of their identity.
During the past eight years, we have added about 5,000 square feet to the body shop, dedicated just to cars, giving our operation about 11,000 square feet total space. Our main focus has always been graphics and painting but now we are proud to be one of Salt Lake City's premiere shops and one of the very few that have chosen to become certified by various OEMs.
During the past eight years, Go Collision has added about 5,000 square feet to the body shop
Q: What is the importance of having OEM certifications and what was entailed to get certified?
A: The OEM certifications are not critical… yet. However, if you can't qualify for them now, you will not be in business in the next five years. Cars are becoming so complex and we need to be tooled for the proper repair. In our quest to become OEM certified we have invested in some tooling and training that are expensive, but it is needed to help ensure air bag timing and proper repair.
I know it is not business as usual even though many would love to tell customers they have been doing repairs for '20 years and I know how to do them.' Technology is changing and I want to be on top. We are not perfect, but we are progressing.
Q: In addition to collision repair, what other services do you offer and how does this complement your collision repair shop?
A: In addition to collision repair, we offer graphics, lettering, pinstriping and bedliner. We also do light repair and full refinishing on heavy haul equipment. Customers always ask why we also focus on signs and graphics as it seems unusual, but it is all about the fleet and our ability to serve them. It has worked well for us being a one-stop shop.
Utah Shop Focuses On OEM Certifications and Educating Customers About Parts