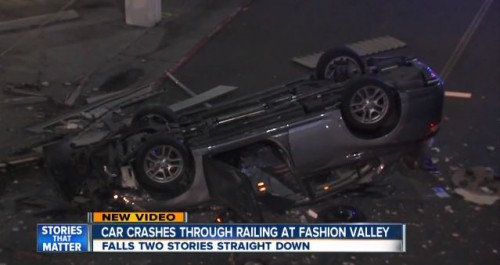 Two women were seriously hurt after their car plunged from the third-level of a parking structure at Fashion Valley Mall on the night of December 13.
The fall occurred just after 7 p.m. in the 6900 block of Friars Rd., across from the Nordstrom's department store. Police say the driver accidentally hit the gas instead of the brake, a mistake which sent the two occupants crashing through the barricade and hurtling over the edge, 40-feet straight down to the ground below.
Click HERE for the full story.