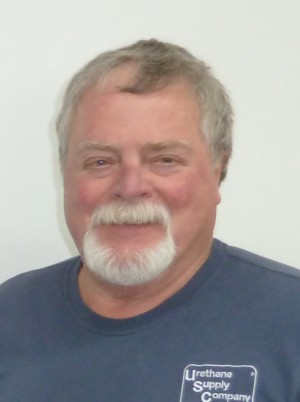 Bob Bryant, Urethane Supply Company's new independent sales representative in Utah.
Bryant is also a distributor for Urethane Supply Company's nitrogen plastic welding equipment. In addition to Urethane Supply's equipment, Bryant distributes a full-range of other body shop equipment including measuring equipment, metal welders, and aluminum repair products. Kurt Lammon, president of Urethane Supply Company said Bryant's automotive experience matured at Bridgestone Corporation as a national manager followed by several international marketing positions with plastic manufacturers and a stint with Chief Automotive, all providing a wide knowledge base for automotive plastic applications.
"Bryant recently received factory training on Urethane Supply's I-CAR Industry Training Alliance course and is ready and able to provide that training across his territory," said Lammon. Warehouse distributors and jobbers in Bryant's territory are invited to contact him directly at 253-227-2066 for support.
In business since 1981, Urethane Supply Company has focused exclusively on plastic repair and refinishing products. Their airless and hot-nitrogen welders are industry standards for automotive plastic repair across North America.