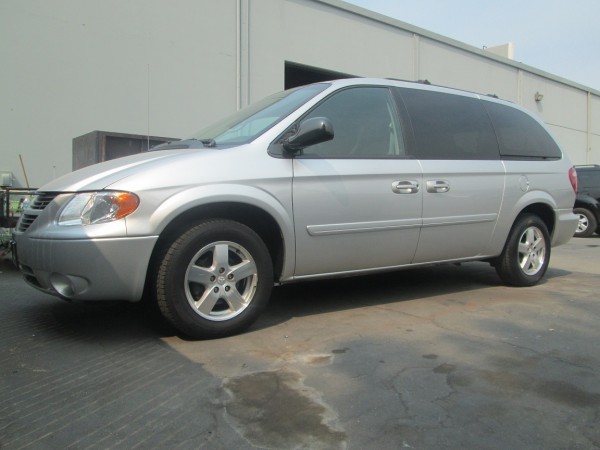 The annual "Adopt a Family" program held by Alta California Regional Center in Sacramento, CA was the inspiration for this charitable act. While going through the family biographies, this particular family stood out as needing more than just a helping hand. As the compassionate individual that she is, Debbie as the head of the family has opened her home to children in need of care for many years. She provides a loving home to children with special needs and disabilities. Debbie currently cares for four disabled young men. She has lead and continues to lead a selfless life devoted to the children in her care.
This family has been without a vehicle since November 2013 as a result of an auto accident that was caused by an uninsured motorist. The insurance settlement that Debbie received from her carrier for vehicle damage was spent on medical care and staff to help take care of the children while Debbie recovered from injuries she sustained in the accident. There was not enough money to purchase another vehicle after all of the additional care and medical expenses.
Owning a vehicle again will provide Debbie and her family with the security and independence that they need in their busy daily lives. Nationwide Agribusiness provided a lightly damaged vehicle from their material damage section for this project. With the help of Shanahan's Auto Body & Paint the vehicle was repaired and will be donated to Debbie's family. Nationwide Agribusiness will also be contributing a gift basket comprised of car care items.
Shanahan's Auto Body & Paint has been family owned and operated since 1976. Shanahan's Auto Body & Paint and Nationwide Agribusiness were aided by the following vendors in the vehicle refurbishing and donating process: Jerry's Paint, LKQ/Keystone, Radial Tire, Bruton's Glass, John L. Sullivan Dodge and E.R. Smog.
Debbie and her family are deeply grateful for this gift and would like to extend a thank you to all of those who helped make this happen.