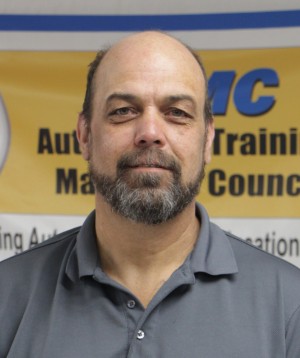 Darrin Mitchell will be teaching a new I-CAR course on plastic repair
Darrin Mitchell currently is an equipment salesman for Auto Body Paint and Supply in Salt Lake City. He has 25 years of experience as a body technician, painter and body shop owner. In addition to his sales duties, Mitchell also serves as an I-CAR instructor for steel and aluminum welding.
He received factory training on Urethane Supply's I-CAR Industry Training Alliance course in June 2015 and will be able to deliver training to shops in Utah, Idaho, Western Colorado and Western Wyoming at their request. In business since 1981, Urethane Supply Company is based in Alabama and has focused exclusively on plastic repair and refinishing products. Kurt Lammon, President of Urethane Supply Company, said their airless and hot-nitrogen welders are the industry standards for automotive plastic repair across North America.
"Technician training on the nitrogen plastic welding system has been a recent challenge for the company and this I-CAR Industry Training Alliance initiative is a big part of the company's efforts to meet the demand," said Lammon. The company is actively seeking other instructors across the country to deliver this new course in shops. Contact Kurt Lammon at 800-633-3047 with any questions or inquiries.