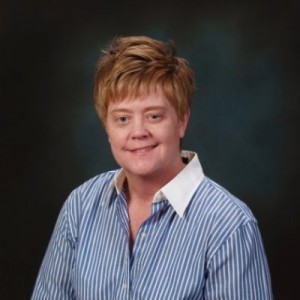 As the CEO of Synergy Management Consultants Jill Meeuwsen recently spoke to the membership of the East Bay chapter of the California Autobody Association.
With more than 20 years of experience in both managerial and operational roles, Meeuwsen began her career in her family's shop and has worked in every aspect of the collision repair industry since. She has managed both independent and dealer operations, from small to large multi-shop organizations, and provides consulting services for body shops and other types of businesses nationwide. Meeuwsen and her team are all certified coaches and she is one of few industrial/organizational psychologists in the industry.
Meeuwsen noted that the auto body industry has undergone large scale changes in the last several years, putting more and more pressure on shop owners, managers and staff. Typical industry training and cookie cutter solutions haven't helped that much, she said, and today she often hears about how owners and managers are working harder and harder than they did 5-10 years ago—yet making less money.
Meeuwsen said that the collision repair industry spends 80 percent of its training budget on technical training such as I-CAR, OEM and refinish certification training.
"We're really good at fixing cars, with I-CAR, ASA and the paint companies and OEs offering all this incredible training and we're really good at the technical aspects of this business. But, to be honest—we're not good at developing people and helping them to become leaders."
Many shops do little if any leadership and people development training, yet statistics show that companies with developed leader skills sets grow 4 percent faster, make three times more money, and deal with less turnover and other HR issues, Meeuwsen explained.
"The real problem is that shops don't know what they don't know," she said. "When I was running shops, I knew that leader development was important, but where to start? And, many of the canned programs or training out there didn't yield any real tangible results. What I have come to know since leaving the MSO GM seat and starting Synergy three years ago, that there is a way to develop people, create accountability and a culture where employees think like owners. It really doesn't have to this hard."
Meeuwsen said that while some people are born with natural tendencies toward leadership, those talents can be learned and even the most talented natural leaders can benefit from a solid personalized development program.
"The typical way that folks end up in leadership positions in a shop is that a guy who was a great technician or estimator decided to start their own shop. In another common scenario, a shop will take a good estimator and put him into a management position, but those skill sets are completely different.
We asked Meeuswen, what are some of the more pressing problems shops are facing? "We hear from pretty much everyone in the collision industry that good employees are scarce and new people are not entering this industry.
And while that can be true, many of our clients don't have that problem. They have a line of people who want to work with them and they're not the highest paying shop in the area, in most cases. Why? Because the culture that they've created at their shop makes them a cool place to work for a wide range of reasons, including solid leadership, empowering their people and not just treating them like a piston in an engine. Moreoever, many shops only get 50-60% out of their existing staff, so we try to show them how to get that number up to around 80% or more."
How do you motivate your people? "Back when I was managing a shop, I thought hey--if we pay these people enough and have enough work to keep them busy that we would be okay," Meeuwsen said. "But, unfortunately it just does not work that way. So, shops have to learn how to create a culture where people want to come to work every day, excited about their jobs and anxious to do a better job. We've proven that they can be motivated by leadership and that they make good decisions on behalf of the customer and their employer."
People feed off of a positive, empowering work environment and do a better job, she said. "Once you get those types of things going, it does not matter if a big MSO moves in down the street, because now you have that culture that is going to put the customer first and make you a destination employer. The shops that believe this leave the non-believers in the dust, because people want to work there and customers want to bring their cars there."
It takes time and commitment to find and empower leaders in your crew, Jill Meeuwsen said. "Many shops are so busy on the hamster wheel and they can't or won't jump off long enough to figure out their next move and those are the types of shops we can really help. There are body shop owners out there who struggle with delegation, accountability, conflict management and motivation, so in the end they don't empower or lead their people and eventually atrophy their crew."