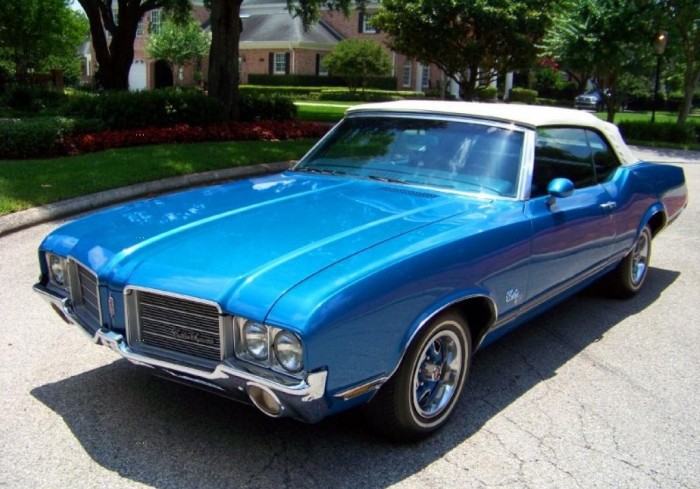 1971 Oldsmobile Cutlass Supreme
A 1971 Oldsmobile Cutlass Supreme came into Linear Automotive in Plano to receive some updates on the engine, a new heating & cooling system, and a few body panel adjustments.
A complete new vintage heating and cooling system was installed with all custom hoses and lines with new dual electric fans to accommodate the radiator and cooling system. The firewall was fitted with custom aluminum plating that was bead rolled in house for a super clean look.
Chrome valve covers were added to the heads to make them stand out and a chrome master cylinder and booster were also installed by the A.S.E. Certified mechanics. The entire engine bay was completely re-wired to make sure the electrical components work perfectly.
A new Holley fuel injection system was added and custom programmed for the injectors and ignition system. With all the performance parts added the 455 cubic inch engine is producing 650 Horsepower. To finish things off in style the body shop techs re-aligned all the body panels, doors, fenders, hood, and deck lid to make sure all gaps were uniform.
Anyone looking for repairs on a custom car, truck, or motorcycle, or custom fabrication and custom paint can call Linear Automotive for a free estimate at 972-633-2201 or visit their website at www.LinearAutomotive.com.