A 29-year-old man was gunned down Feb. 5 outside an eastern New Orleans body shop in the 7500 block of Chef Menteur Highway, New Orleans police told Jonathan Bullington, NOLA.com.
The body was found behind a chain-link fence in front of the shop around 12:30pm.
A silver four-door car was parked next to the victim, who suffered multiple gun shot wounds.
Family and friends of Joshua Jackson gathered around the crime scene and had to be contained by police.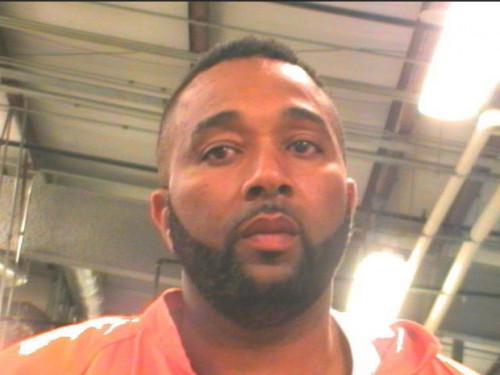 Woodrow Johnson, 38, was booked Thursday, Feb. 5, with second-degree murder in connection with the shooting death of 29-year-old Joshua Jackson in eastern New Orleans.
Orleans Parish Sheriff's Office
Later that day, just hours after pulling the trigger, a 38-year-old-man came forward as the gunman.
Woodrow Johnson was arrested and charged with second-degree murder in the shooting death of Jackson, reported Bullington.
Those who knew Jackson said he was a business owner who purchased cars from auctions and repaired them to resell, reported Bullington.