The show is produced by the Houston Automobile Dealers Association (HADA) and sponsored by the Houston Chronicle.
More than 14 manufacturers offered car fanatics an opportunity to test 60 brand new vehicles at this year's show including Buick, Cadillac, Chrysler, Chevrolet, Dodge, Fiat, Ford, GMC, Honda, Hyundai, Jeep, Kia, Lincoln, Mazda, Ram and Toyota. In addition, the high-end luxury vehicle boutique returned for its third year featuring Lamborghini, Porsche and Pagani.
Highlights of the 2015 Houston Auto Show included:
The 2015 Alfa Romeo 4C Coupe, signifying the Italian automaker's return to the United States after 20 years and its official debut in the state of Texas;
The Pagani Huayra, a custom built supercar with a price tag ranging from $1 to 2 million. There are only four dealerships in the U.S.; each sharing one display model during a three month rotation
"Texas is home to millions of car lovers and the Houston Auto Show presents an opportunity to get up close and behind the wheel of the newest and most anticipated vehicles that our manufacturers have to offer in 2015 – without the pressure of buying now," says Wyatt Wainwright, president of HADA.
Attendees admired the following new vehicles and more:
The 2015 Ford Escape
The much-anticipated SEMA 2015 Camaro Commemorative Edition;
The new 2015 Chrysler 300
The Volkswagen 2015 Touareg TDI clean diesel
The fourth-generation 2015 Cadillac Escalade, touted as a major step forward in luxury SUVs.
The official vehicle for the NFL, GMC, rolling out the newest models of the Canyon, Yukon and Sierra.
The high-end luxury boutique featuring supercars such as the Lamborghini 610-4 Huracan.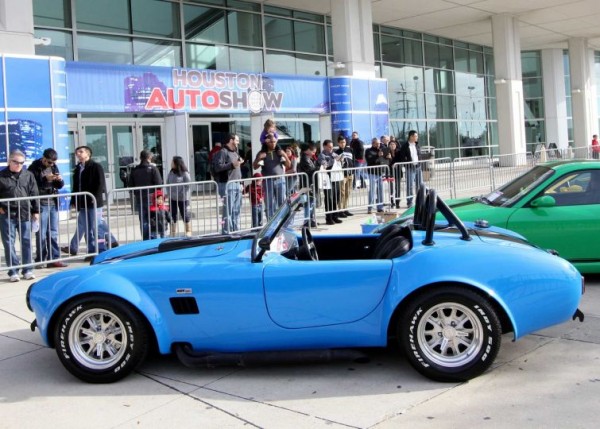 New to the 2015 show was the Energy Pavilion, highlighting alternative energy vehicles and the innovative technology that enhance them. Another addition was the Art Car Parkway which features cars from the Orange Show Center for Visionary Arts. Returning favorites included Camp Jeep®, Ram Ride and Drive Interactive Test Track and the Indoor Ride and Drive Lounge.
The 2015 Interactive Aftermarket exhibit expanded to both ends of NRG Center this year. Allout Offroad returned with their newest project, a fully customized Freightliner Sport Chassis. Continuing with customization, EVS Motors displayed a line of exotic cars. Traxxas returned, occupying nearly 5,000 square feet, with a professional stunt car demonstration using remote control cars. New to the Aftermarket Expo this year was Elite Custom Performance featuring a fully customized wide-body 2015 BMW M4.