But EMSA said there were likely many smaller crashes that weren't reported, and body shops are getting ready for a big boost in business.
Briar Campbell was involved in a crash on Friday, January 6. He's okay, but the same can't be said for his pickup truck.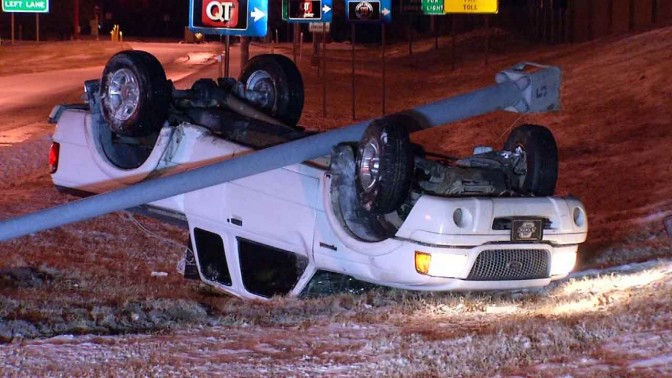 Briar Campbell's truck.
"I didn't realize it was that slick," said Campbell. "The truck is not in such good shape."
His truck crashed into a light pole and flipped on the Creek Turnpike near Yale.
"Truck began to lose all control and literally started sliding sideways," Campbell said.
While the snow canceled some classes around town, it hasn't slowed the crew at Peterson's Auto Body Central near 41st and Sheridan.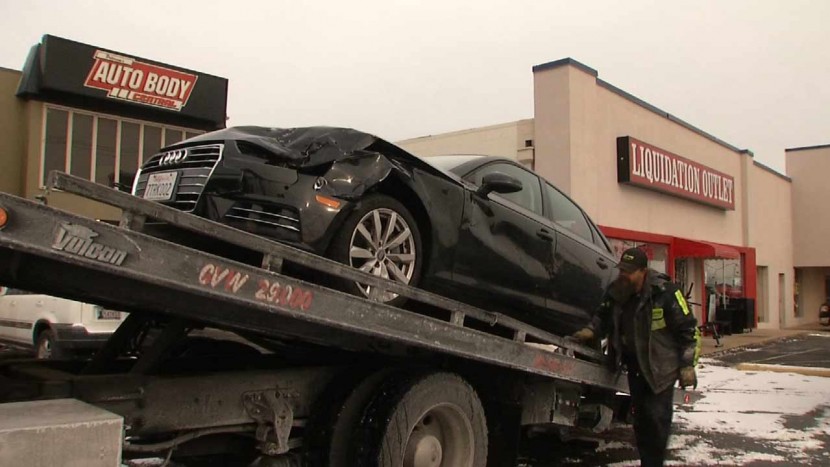 Peterson's Auto Body Central.
Manager Joe Salerno said, "We're ready for it. I got a really good team up here, so there's nothing here we can't handle."
Salerno said they're preparing for a big influx in business. The manager said he expects a big rush of cars impacted by the snow in the next few days.
"We see anything from, like I said, light fender benders to people rolling off the street and going into a ditch, people getting the underneath of their car tore up, bumpers ripped off," Salerno said.
He said his team is ready to help with whatever comes their way.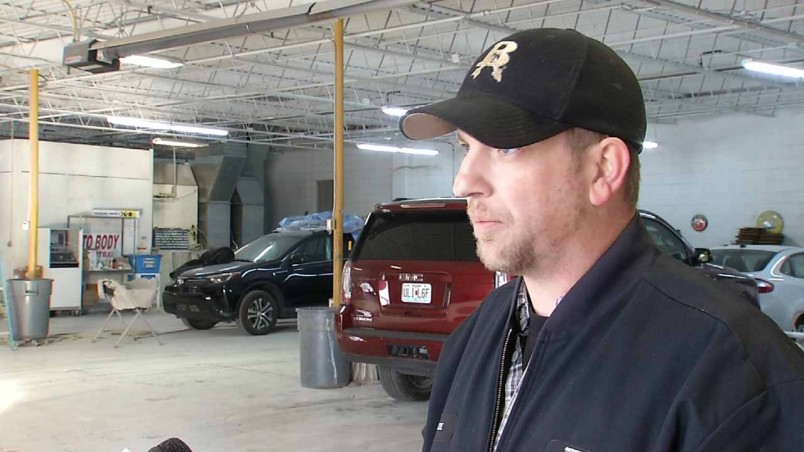 Manager Joe Salerno


"We may end up working late, we may end up working weekends - whatever we need to do to get the cars done," he said.
Salerno said when all is said and done, he expects to see a 15 to 20 percent increase in business just from Friday morning's winter storm.
VIDEO:
NewsOn6.com - Tulsa, OK - News, Weather, Video and Sports - KOTV.com |
We would like to thank News on 6 for reprint permission.