The center features both a modified and full downdraft paint booth with touch screen controls, Intelle-aire® mobile station and new product introductions. Among the new products were Garmat's Arch Accelerated Drying System, Spin Board™ Rotating Tool Racks, Overhead Vacuum and Electrical Compressed Air System for Sanding Stations. The paint booths are outfitted with Garmat's current line of waterborne solutions, lighting upgrades and paint booth accessories. The training center also includes a conference room that seats 60 people, with access to a private kitchen for catering needs.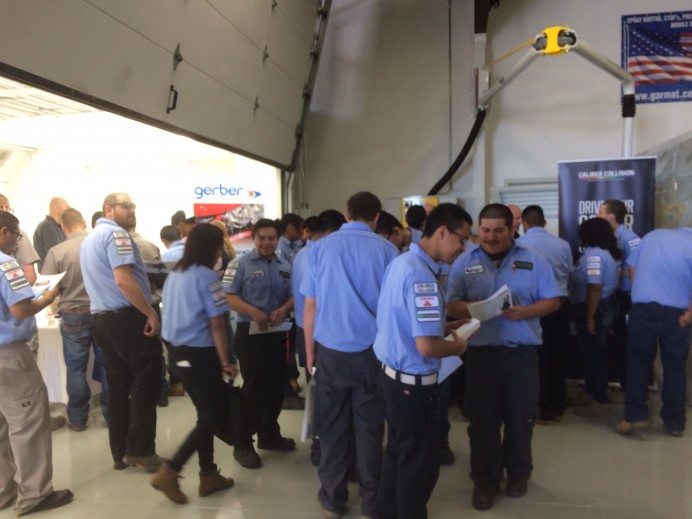 The Collision Repair Education Foundation's (CREF) Cars Careers and Celebrities Expo is an event designed to put college and high school Collision repair students in touch with possible employers. The funds raised through this event support local high school and college collision repair school programs and students.
Participating vendors at the Denver event included: Allstate Insurance; Gerber Collision & Glass; Colorado CARSTAR Business Group; State Farm Insurance; I-CAR; Aims Community College; ABRA Autobody & Glass; Safelite; Snap-On; and Caliber Collision.