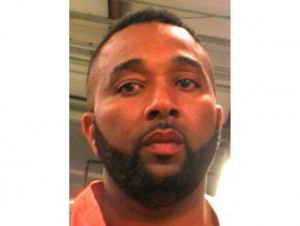 Woodrow Johnson was indicted by an Orleans Parish grand jury on May 15, with second-degree murder in the Feb. 5, shooting death of Joshua Jackson, 29.
Jackson, 29, was shot multiple times at the business in the 7500 block of Chef Menteur Highway, reported Jonathan Bullington, NOLA.com.
According to the police warrant, Johnson and Jackson had gotten into a confrontation at the shop before the shooting. Jackson also sent Johnson a threatening message just before he was killed.
After a detective identified him as the subject, Johnson surrendered to police the same day.
Johnson's attorney Cameron Mary said the incident was not a murder, reported Bullington.
Police found a 9mm pistol in his home, which matched the 9mm shell casings that were found at the scene of the crime.
Johnson had previously been released from the parish jail after posting a $200,000 bond, reported Bullington. On May 14, Criminal District Court Judge Arthur Hunter increased the bond to $1 million at Assistant District
Attorney Abigail MacDonald's request. This led to his rearrest.
Second-degree murder carries a sentence of life in prison with no parole upon conviction, reported Bullington.