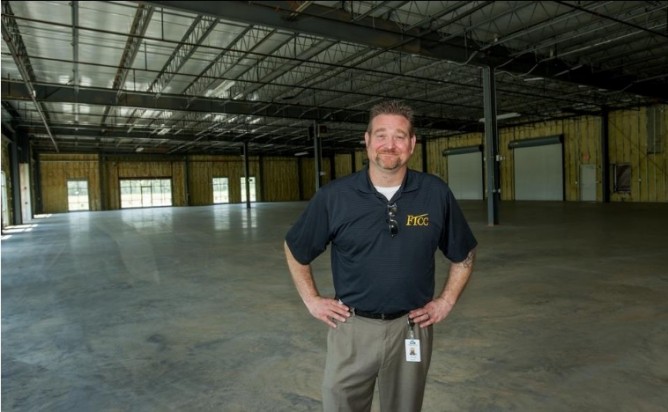 Paul Gage, seen here in 2014, had been the director of the collision repair program at Fayeteville Technical Community College since it started three years ago. He resighned in May 2017. [Photo Credit: The Fayetteville Observer]
The director of a popular collision repair program at Fayetteville Technical Community College has resigned, in part because he says the school became too closely aligned with one company.
Paul Gage, who led the program since it started three years ago, left in May 2017.
"The college and I had a different view of how the program should be run," he said.
Part of the issue was the relationship Fayetteville Tech has with Caliber Collision, which calls itself the largest collision repair company in the nation.
"I'd be lying if I said that didn't have something to do with my leaving," Gage said.
Caliber operates a program at the college called Changing Lanes. It is one of several "Transition Tech" programs intended to provide workforce training to transitioning military members, according to Pam Gibson, dean of engineering and applied technology at the college.
Former troops who successfully complete the 18-week program are guaranteed a job with Caliber, according to college's website. Company officials could not be reached for comment.
Gage said Changing Lanes was separate from Fayetteville Tech's two-year associate degree program in collision repair, which is known as Collision U.
"There were two paths," he said. "As we went forward, those two paths were starting to merge into one."
Gibson said that while Changing Lanes is a partnership with Caliber, students in Collision U can seek employment with any collision repair company.
"FTCC is open to creating a program similar to Changing Lanes with any collision repair company that would be interested," she said.