"I screamed. It scared me because it looked like it was coming at my face," Hinchey said.
The driver of the truck never stopped, so Hinchey didn't file a police report.
That's also why her insurance would not cover the repairs.
The paddle's impact broke all the brackets across the bumper on Judy's car and on the bottom of the lights.
The single mom knew she couldn't afford the more than $1,000 repair bill on her own. The quotes that she got to replace the fixture ran between $1,200 and $1,800.
CBS 6 shared Hickey's story a couple of weeks ago; little did she know it would tug on the heartstrings of just the right people.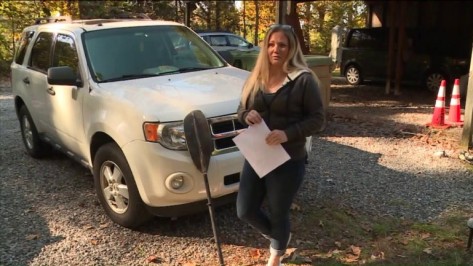 Judy Hinchey


"It was a blessing," Hinchey said of Lindsay's Auto Body Shop, which reached out to Problem Solvers to help.
"We have some single moms in our family and they kind of have it tough sometimes. We saw this on the news and unfortunately, it was an accident... Not like she did anything wrong," said David Lindsay.
The single Chesterfield mom says the company went above and beyond what she expected. She said they fixed all of it and not just one piece.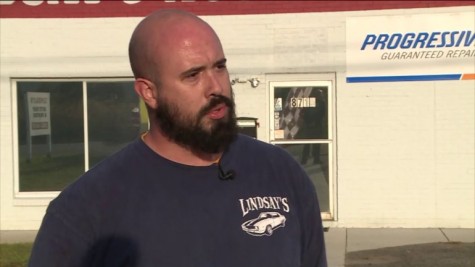 David Lindsay
"The Lord blesses us, and we turn around and bless someone else. We do this once or twice a year. We look out for people in the community," Lindsay explained.
It's a random act of kindness that made the Chesterfield mom's heart smile.
"It was nice. It kind of restores your faith in humanity," she said.
We would like to thank WTVR for reprint permission.