According to HABA, with members reporting consistent denials of their requested labor and materials rates, the association decided to conduct a market area survey for 2016 in order to find out what shops were really charging for their services.
HABA contacted Customer Research, Inc., a company specializing in CSI surveys for the Automotive industry. CRI contacted numerous independent and dealer owned collision repair shops from a list of over 500. They then compiled the data and presented HABA with their findings.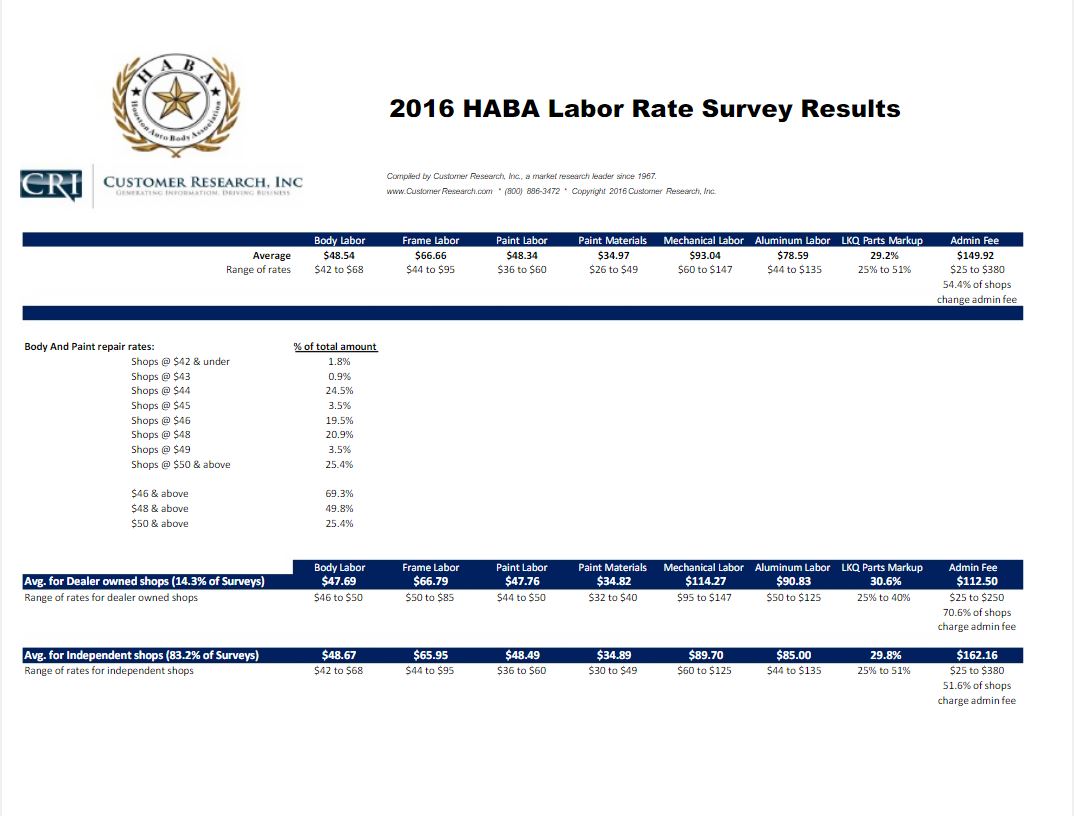 To view the survey results, click here. Please note that their findings show averages only and no shop identities or individual rates were revealed.