Students in Chris Shader's Auto Body Collision Repair and Auto Body Refinishing programs in Albany are working on the classic 1984 BMW 635 owned by Paul Tacy of Castleton.
Students are sanding, repairing dents and painting the automotive classic, said Shader.
"Nothing is coming off the car because it is long out of production and they just don't make the parts for it anymore, so they are going to repair and paint it right on the body," he said.
Tacy learned of the program's abilities through a relative who had a 1970 Buick restored by CTE students last year.
"It's great to give the students something tangible to work on, for them to have a project for a customer who expects results," said Shader.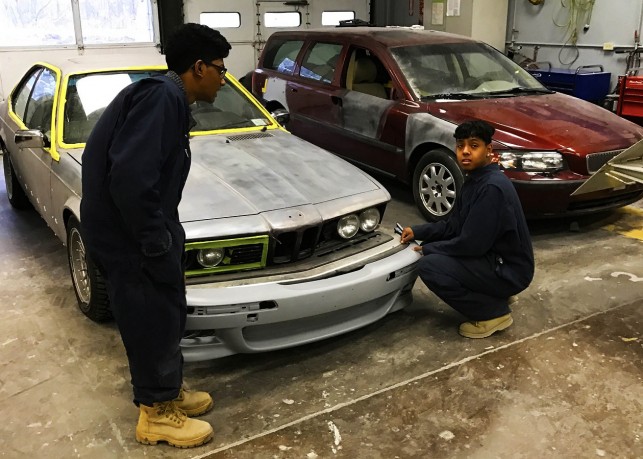 Shiv Singh (left) of Schenectady and Sukhnandan (right) remove the fender from the car.