Danny Prokopis whose family owns Class A Auto Body in West Haven, CT contacted News 8 after seeing our story on Arthur Travaglini's claim his car and property were damaged by a town plow clearing East Haven streets.
"When the plow came the snow hit the car," Travaglini explains to Prokopis. "He threw it over. There were stones and stuff all around too."
"I just seen his face holding that check all sad and saying he won't be able to get presents and stuff and I figured I"m blessed enough to be able to take care what I... so I figured I'd help someone else," says Prokopis.
He offered to help work something out with Travaglini's $500 deductible so he could use that money for his holiday celebration not his car repairs.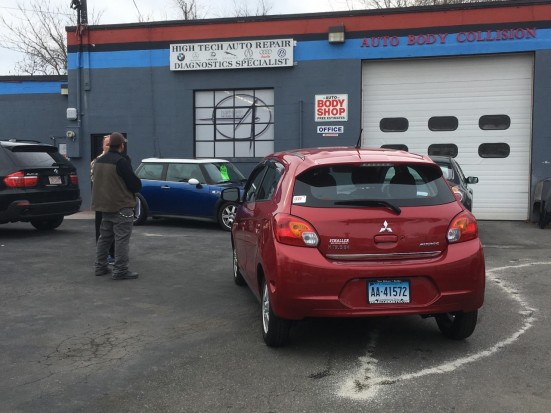 "It was actually touching I was very surprised," says Travaglini. "I didn't expect anything. The whole purpose of this is to hold whoever did this accountable and the city take responsibility for their actions."
A gesture of good will during this season of giving.
"I figured why not help out, Mr. Travaglini over here.... continue his holiday plans," says Prokopis.
"It was very touching that somebody replied to the story and a great again holiday suggestion, right Christmas present," says Travaglini as he shakes hands with Prokopis. "Thanks again."
"Hopefully we'll take care of you," Prokopis answers.
Thank you to WTNH for reprint permission.