Fordin began working with her father at Great Bear at a young age and ultimately fell in love with the industry. She prides herself on running her shop differently than most, and said that a successful business requires being prepared and establishing a relationship with customers and the community.
Q: Can you please share the history of Great Bear?
A: Great Bear was established by my great grandfather in 1933. He ran the business with his four sons. Once upon a time, there was another business called "Great Bear" that sold brake pads. My family loved the name and asked if we could use it. They said yes, so we did.
There used to be 72 Great Bear auto shops in the family franchise. Today, there are about 10 left. They're all individually owned, so I can't speak for those businesses. Eight employees work at my shop. I'm the last of the Mohicans. No other Fordins own or operate an auto shop anymore. My dad ran my shop until I took over in 1997. Now he's a snow bird, living in Florida. I was jealous during the recent blizzard!
Q: How did you get started in the business and what do you enjoy most?
A: I got started when I was super young. At age eight, I could help file papers. As soon as I learned to count, I could keep track of inventory. When I developed enough strength and dexterity, I started to use power tools. I was excited to repair cars, but it took some time to develop that skill. I found other ways to help in the meanwhile. Service writing and telemarketing come to mind.
I'm a big extrovert and love to meet new people. Talking to drivers is my favorite thing about this job. Chatting with customers has taught me more about the auto industry than market research ever could. Leading workshops is another favorite. It's fun and fulfilling to help women understand how cars work.
Q: What changes have you seen in the industry?
A: The auto industry changes fast. I remember working on carburetors and fuel injection. Now, engines are controlled by a computer. Auto bodies used to be made of steel and iron. Now it's fiberglass and plastic. All of this happened within decades and bigger changes are coming. Today, we've got hybrid and electric cars, not to mention the upcoming rise of self-driving cars.
This presents several problems. First and foremost, it's hard for mechanics to keep up with technology. Within months of graduating trade school, significant changes could occur. Second, this gives an unfair advantage to mechanics who work with big car dealers. Automakers tend to monopolize information. Thank goodness for the Right to Repair Act. There are also organizations like I-CAR and ASA that offer training programs for mechanics.
I do my best to stay on top of the latest trends. In the mid '80s, check engine lights became a feature. My dad and I didn't know what to do at first. I remember him shrugging and giving the cliche advice of, "Just put some black tape over it." At this point, I decided to enroll in automotive trade school. I've also been certified with ASE, I-CAR, the NYS DMV, and other organizations. I expect the same from my staff. All of my mechanics have a minimum of two certifications, plus we hold mandatory training twice a year.
Q: What is it like running the business as a woman business owner in this industry and what advice do you have for others in a similar situation?
A: First, let me give newbies a pep talk. This is an awesome industry. Don't let your friends or family discourage you. People might be surprised you want to go into an industry known to be a boys' club. That's okay. I feel empowered when I help a driver get back on the road. Know the feeling?
Make no mistake. You will be judged and stereotyped. Men have doubted my expertise many times. Once, a male driver didn't trust my diagnosis, and asked to speak with a "real mechanic." I found my janitor (a man) and told him exactly what to say. The customer trusted him without question.
You'll also have to deal with defensive customers. Often, cars break down or malfunction due to neglect. No one wants to believe they're at fault. In reality, it's hard to blame drivers. Marketing hasn't done a great job of educating the public about what it takes to keep a vehicle in good shape.
Here's my advice: Brace yourself for negative situations. I'm not implying you should worry or stress out. Instead, consider the common objections you might hear from drivers. If you're a female mechanic or business owner like me, there might be questions about your credentials. How will you handle them? Write down a response and say it out loud until you feel confident. Do the same for buyer objections. You'll close more sales when you're prepared to manage the situation.
Q: What sets your collision repair facility apart from others?
A: My shop is an extension of my home. The setting is quite cozy. It invites people to relax and stay awhile. I want people to feel comfortable. It comes down to remembering names, greeting people with a smile, and addressing their concerns compassionately. We offer snacks and drinks (not alcoholic ones); plus, there are bar stools lined up at the counter, like in the sitcom Cheers. "Everybody knows your name. And they're always glad you came."
We also prioritize driver's education. For example, we've got a tire pressure gauge in the waiting room. Customers are welcome to read the instructions, take it outside, and check their pressure while they wait.
Q: Is there anything else you would like to share with our readers in the collision repair industry?
A: In the Great Recession of 2008, my shop hit a sales slump. Lots of folks lost their jobs and didn't have a reason to drive. Others held onto their jobs, but took a bus or taxi to save money. Business wasn't good. This is what inspired me to host auto awareness workshops for women. We taught them how to do basic repairs like polishing headlights, checking auto fluids, and changing bulbs and wiper blades. We collected donations from participants and local businesses. The proceeds covered the cost of repairs for single working moms.
I'm sharing this story because it illustrates the power of community. People want to feel connected to the businesses they work with. Providing workshops (or any kind of educational event) is a great way to do that. If you can find a way to serve your community in a way that people notice, you'll make a difference and drum up new business.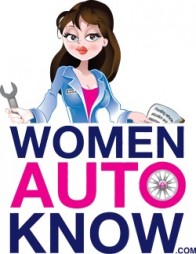 Audra Fordin is the CEO of Women Auto Know and owner/operator of Great Bear Auto Repair and Auto Body Shop in Flushing, NY. She is preparing to take her community workshops on the road. You can reach her at info@womenautoknow.com.