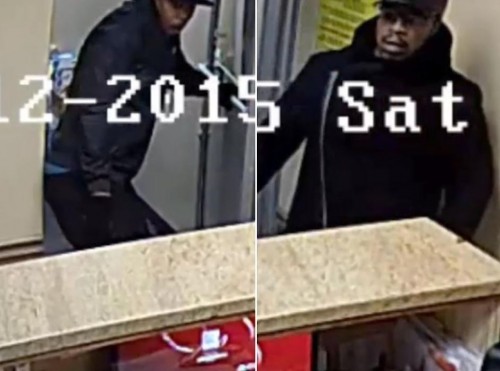 Cops are hunting two suspects who were caught on camera robbing a Bronx auto body shop at gunpoint, police said on December 14.
The dramatic surveillance footage shows the suspects mulling around in the Automotion Collision on Stillwell Ave. near Seminole St. in Morris Park before they rush the two men inside, with pistols drawn, and force two men into a back room at about 4:35 p.m. December 11, authorities said.
Click HERE for the full story.