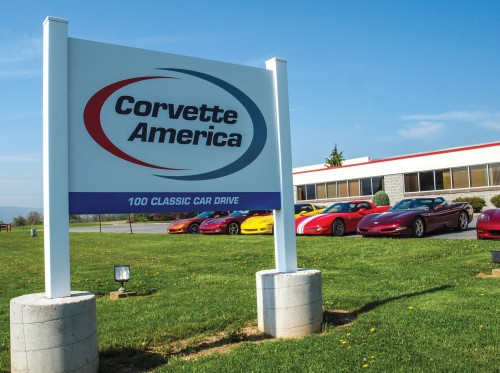 Corvette America, headquartered in Reedsville, PA, is one of the leading manufacturers in the world of Corvette parts and accessories.
"The Corvette Market is already an important part of our product range, so this was a natural extension of what we are already doing," said Mitch Williams, President and CEO of RPUI. "The Corvette is perhaps the most important and iconic American car in history – it is as much a part of American culture as apple pie and baseball. As a group of restoration manufacturers, we felt that the Corvette needed more representation in our Group. Corvette America also has manufacturing capabilities that no other company in our Group has, so this will allow us to expand our other product lines and offer more high quality products to our customers.
Corvette America will continue to be led by Dave Hall and the rest of the current management team and we look forward to working with our new colleagues." RPUI is sponsored by Dubin Clark & Company, Inc., a private investment firm headquartered in Boston, Massachusetts. Please stop by the Trim Parts/RPUI Booth #23775 at the 2015 SEMA Show and help welcome Corvette America to the RPUI Group.