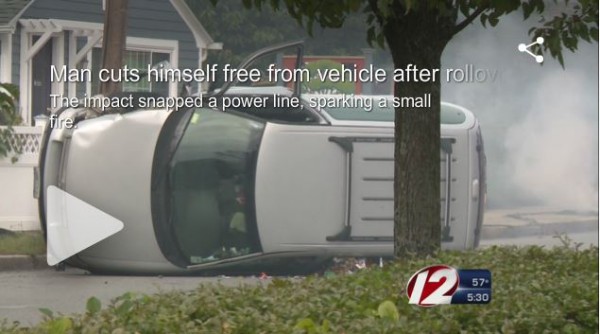 A driver is safe after a rollover crash on Broad Street in Cranston.
The accident happened shortly after 9 a.m. Monday. The driver, Ramon Montero, told Eyewitness News he veered off the road and slammed into a utility pole.
Montero said several people smashed his passenger side window, and handed him a knife to cut himself free.

Click HERE for the full story and video.